On December 8th, Aeromotive officially announced a partnership with Waterman Racing Components that will combine the R&D and design expertise of the two powerhouses in the serious fuel systems market. The partnership will allow Aeromotive to continue its rapid growth and success under the leadership of Steve Matusek and Jack Hylton.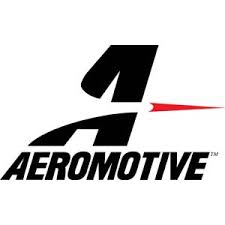 "The reason this was such a make-sense decision is that there is very little overlap in the markets we serve – even in the way we go to market. We are able to access and incorporate their impressive design experience and R&D, plus it increases Aeromotive's company locations to three by adding to our Lenexa, KS plant Charlotte, NC and Indianapolis, IN. In this case, 1+1=3."
- Steve Matusek, Founder & President
Racing is in the blood of Aeromotive's Founder and President, Steve Matusek. Steve grew up going to the track with his father, John Matusek, and loved every minute of it. "Our vacations were spent at races," Steve said. "That's what childhood was all about." John instilled a love for speed and racing in his son, but he also insisted that Steve go to college and get a "real job" instead of hanging around racetracks the rest of his life. Steve complied with the wishes of his parents and obtained an undergraduate degree in Aerospace Engineering, then went to work in the corporate world. He quickly identified an opportunity to re-engineer high-tech aviation products for the performance aftermarket but became frustrated with the stops and starts in funding due to budget cuts. While Steve was venting his frustrations during a conversation with his wife, Lori, she provided the inspiration he need by simply asking, "Why don't you just do this yourself?"
In 1994, Steve founded Aeromotive Inc with the support of venture capital funding. Aeromotive was founded with the goal of applying aerospace techniques and processes to high-performance automotive fuel systems. The name of the company is based on the combination of aerospace techniques in the automotive industry. A major development for the company came in 1997 when Steve brought his business partner, Jack Hylton, on board. Jack merged his machine shop into Aeromotive, creating fabrication capabilities and expertise in the company.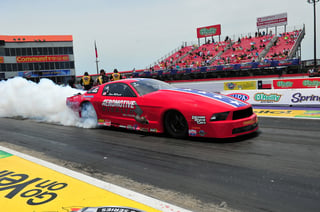 A key differentiator for Aeromotive is that they practice what they preach. Steve and the Aeromotive team compete in the Pro Mod Series of the NHRA. Track is life for the Aeromotive team, and they run on their own products when they are racing. Keeping this close connection with the track allows the team to gather feedback from other racers and continually improve their products.
"We work the tracks. We build, maintain and race our own cars, and we listen to feedback from business partners and customers. Having these experiences draws us closer to our customers and provides us with an ocean of opportunities to take what we learn at the track and make better products. We have to look our customers in the eye at the track. There's nowhere to hide when we're out there. We have to have a good product."
- Steve Matusek, Founder & President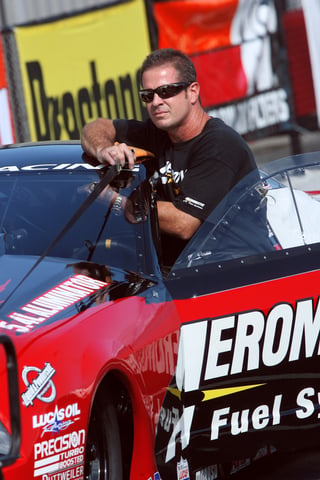 Aeromotive has become more than a business for Steve and Jack. The company represents a passion for speed and high-performance racing that is continuing to be passed down through generations. Steve's three daughters (Amanda, Jessica, and Kristen) grew up at the track with their father, similar to what Steve experienced in his childhood. Amanda is currently the Sales & Marketing Coordinator for Aeromotive, and still competes in drag racing events from time to time.
It will continue to be a fast and exciting ride for Aeromotive with its joint venture with Waterman Racing Components in place. We can't wait to see what the future brings, and we look forward to helping them continue to blaze down track. If you would like to learn more about Aermotive, please visit their website and follow them on social media through the links below. You can also see the Aeromotive and Waterman Racing Components racing teams May 19-21 at the Pro Mod Kansas Nationals NHRA event at Heartland Park in Topeka.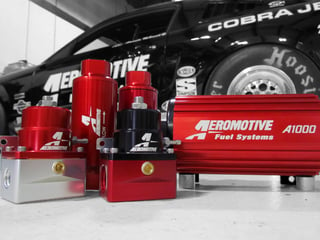 Contact Information:
913-647-7300
Facebook: https://www.facebook.com/AeromotiveFuelSystems/
Twitter: https://twitter.com/aeromotivefuel
YouTube: https://www.youtube.com/channel/UCb0npKkbHpP77jnMTPBfPsQ
Instagram: https://instagram.com/aeromotive
Ong & Company is a professional accounting, tax, and advisory services firm. Our team of CPAs specialize in helping small businesses and individuals minimize tax expenses and maximize after-tax income. Headquartered in Corporate Woods in Overland Park, Kansas, we serve clients across the United States.