Enduralock is turning heads in the aerospace industry after earning top marks at the Starburst Accelerator startup compeitition and being selected as a finalist in the LaunchKC startup competition.
Dr. Harold Hess, the founder of Enduralock, is not an aerospace engineer by trade, rather, Dr. Hess is a neurosurgeon with an entrepreneurial spirit and a penchant for engineering. As part of his medical career, Dr. Hess created an implantable medical device called the Minuteman which was designed to alleviate pinched nerves in the spinal column. It was important that the implant lock in place securely, so Dr. Hess invented a locking mechanism that was extremely resistant to vibration. Realizing that he had created a unique locking fastener, Dr. Hess began exploring alternate applications and found that the aerospace industry had a great need for vibration resistant fasteners. He modified the design, creating the "axial ratcheting fastener" and Enduralock was born.
"I started with a lockwasher, but it consistently failed with vibration. I had to come up with something else, so I designed it. We have a mechanical permanent lock that is reversable and reusable. There is nothing else like that out there."
- Harold Hess, M.D., CEO, Co-Founder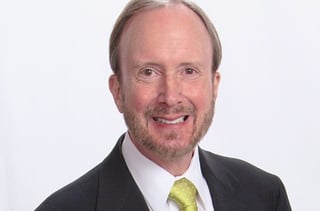 While locking and vibration resistant fasteners are nothing new, this is, as Dr. Hess puts it, "not your average nut and bolt." Many fasteners in the industry are not reusable (think pop-rivets) and can therefore make repairs and maintenance painstaking and expensive. Additionally, the fastener's locking mechanism is mechanical as opposed to friction based. An example of a friction based locking fastener is a Nyloc which relies on a plastic insert which deforms over the threads of the screw, utilizing friction as a means of securing the fastener. The plastic deteriorates when used, rendering the fasteners essentially one-time use. Also, when securing the fasteners in to place, it is difficult to determine precisely how much torque is being lost to friction, making precise torque measurements difficult to obtain. Enduralock's technology overcomes these limits of traditional fasteners utilized in aerospace applications.

Crossing over from the medical field to the aerospace industry is no easy task and creating an innovative product is just one part of engineering a success story. Aerospace is a unique field due to the highly regulated environment and rigorous testing standards. "The biggest challenge is getting your foot in the door. Even with a good product, it can easily take 8 to 10 years to break through," said Dr. Hess. Despite these hurdles, Enduralock is making a name for itself and is on track to make a big splash in the field, in part by participating in startup competitions wherein they can showcase their products and get connected with industry leaders. A stellar example of this is the Starburst Accelerator. The Starburst Accelerator is a leading global aerospace incubator which seeks to encourage innovation by connecting startups with industry insiders. After a rigorous selection process, Enduralock was invited to pitch its product and business plan to a panel of judges and ultimately earned top marks in the competition. Enduralock also landed in the top 20 of over 400 entries in the LaunchKC startup competition that wrapped up Tech Week in Kansas City on September 16th.
Despite the challenges in crossing over into the aerospace field, the Enduralock team appears poised to clear another hurdle. After receiving sponsorship from Bell Helicopter and Boeing, new standards are expected to be established in 2017 which would green light their products for use in the field. Additionally, Enduralock is not limiting itself to the aerospace field. When asked whether he expects Enduralock's products to find their way into other industries such as energy and rail transportation, Dr. Hess responded, "absolutely."
We are excited to see what the future holds for Enduralock. If you would like to learn more about the company and its products, please visit the website or contact Dr. Harold Hess.
8575 W 110th Suite 205, Overland Park, KS 66210
913-214-9911
Twitter: https://twitter.com/enduralock
Harold Hess, M.D., CEO, Co-Founder: hhess@enduralock.com
Ong & Company is a professional accounting, tax, and advisory services firm. Our team of CPAs specialize in helping small businesses and individuals minimize tax expenses and maximize after-tax income. Headquartered in Corporate Woods in Overland Park, Kansas, we serve clients across the United States.