After working under some of the brightest minds in dentistry, Dr. Luke Wolniak channeled his passion and expertise into his own dental practice: Prairie Fields Dentistry, which celebrated its one-year anniversary on August 19th.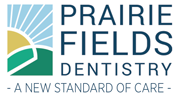 Growing up in the Chicago suburbs, Dr. Luke Wolniak witnessed his parents work through dental school and open a successful family dental practice. Watching the impact his parents had on patients and the community fortified his decision to become a dentist. In 2015, after moving to Overland Park and starting a family, Dr. Wolniak set out to start his own high quality dental care practice. Prairie Fields Dentistry opened its doors in August 2015 with the objective of giving families in the community a loyal, family owned practice that provides conservative, top-quality dental care and puts patients first.
"We are a full service dental office focused on providing premier, top quality, conservative dental services in the Overland Park area. We utilize modern technology, such as intraoral cameras, digital radiography, and a three-dimensional imaging machine. We offer extended hours, perform same-day emergency treatment, and offer an in-house benefit plan for patients that might not have dental insurance."
– Dr. Luke Wolniak, Founder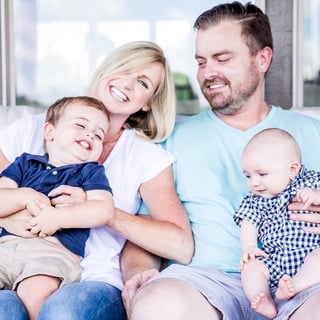 As part of his Doctor of Dental Surgery degree coursework, Dr. Wolniak worked with Salud Family Health Centers to provide dental services to underprivileged individuals in Colorado. It was during this time that he met his wife, Jenna, who is from Overland Park, Kansas. Luke and Jenna have a two year old son, Knox, and recently welcomed another baby boy, Camden, to the family in April.
Dr. Wolniak' s practice offers comprehensive dental care with all of the services one would expect from a dental office, and it does so in a unique and convenient way. Prairie Fields Dentistry has invested in the latest technology solutions to provide the highest level of care to its patients, and even has its own YouTube channel to share tips and promote good dental hygiene. Dr. Wolniak and his staff offer early morning and evening appointments to fit patients' busy schedules. They set aside time each day to ensure that emergency dental issues can be handled rapidly, and offer complimentary consultations and infant screenings. Prairie Fields Dentistry also works with patients to ensure they have financial access to top-tier dental care through their flexible payment arrangements and unique in-house dental insurance plan (Prairie Care Advantage) that helps account for limitations in patients' insurance coverage. The in-house plan has no predeterminations or annual maximums.
After a busy 2015, Dr. Wolniak and his team were able to celebrate the successful opening of Prairie Fields Dentistry with an Open House event at the office in April of 2016. Family, friends, and patients were all in attendance at the event. "Our Open House was a huge success," said Dr. Wolniak. "We had a lot of laughs and great conversation. We had a truly blessed turn out." We look forward to watching the continued success and growth of Prairie Fields Dentistry ahead.
If you would like to learn more about Prairie Fields Dentistry, please visit the website or contact Dr. Luke Wolniak today.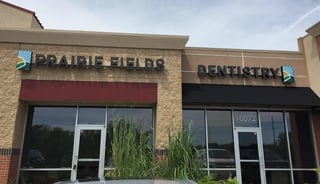 16072 Metcalf Avenue, Overland Park, KS 66085
913-871-5360
info@prairiefieldsdentistry.com
Facebook: https://www.facebook.com/PrairieFieldsDentist
Twitter: https://twitter.com/LukeWolniakDDS
LinkedIn: https://www.linkedin.com/company/prairie-fields-dentistry-llc
Instagram: https://www.instagram.com/prairiefieldsdentistry/
YouTube: https://www.youtube.com/channel/UCzloJNS4G98Fa-iIDyMXxvg