True Health PA is taking an innovative approach to healthcare in the Kansas City metro area through an integrated model of medical, physical rehab, and chiropractic services to help patients get well and stay well without unnecessary drugs or surgery.

After suffering from pain issues associated with competitive power lifting, brothers David and Kyle Gulledge quickly acquired a passion for healthcare and pain management that focused on treating the source of the issue rather than symptoms. Their passion led them to attend Cleveland Chiropractic College to earn their Doctorate of Chiropractic degrees. It was there that they met their future business partner (and David's future wife), Shirin Gulledge. They quickly found that Shirin shared their passion for providing health and wellness treatment through a healthcare model that focuses on balancing the physical, chemical, and emotional systems of the body. The doctors opened their own practice in 2010 and have been providing services out of True Health's Overland Park based location since then. When speaking with Dr. David, Dr. Kyle, and Dr. Shirin, their shared passion for providing the best possible care to patients, through balanced and complimentary treatment, is obvious and their enthusiasm is through the roof.
"We got involved in natural healthcare because of our desire to help others. We saw that more people were wanting to treat the cause of a problem naturally and we wanted to give them a balanced option. The combination of chiropractic, physical rehab, and medical pain management combined with doctor supervised nutritional therapy is helping people get well better than we could have imagined. We are so happy to be able to provide this service to our community."
- Dr. Kyle Gulledge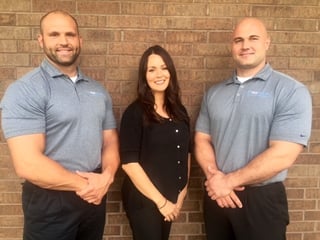 Since opening its doors in 2010, True Health has continued to expand and offer more services and treatment options to patients. A game-changing development occurred two years ago when True Health began integrating physical medicine into its service model. At that time, Dr. David, Dr. Kyle, and Dr. Shirin were operating a successful pain management and wellness model, but they felt they could do so much more for patients by offering medical services that would compliment their existing treatment options. True Health added a medical director (Kelly Logan, D.O.) and a nurse practitioner (Yasmine Simmons) to the team, which allowed them to offer medical and alternative treatments in one location and provide patients with more options for customized treatment plans.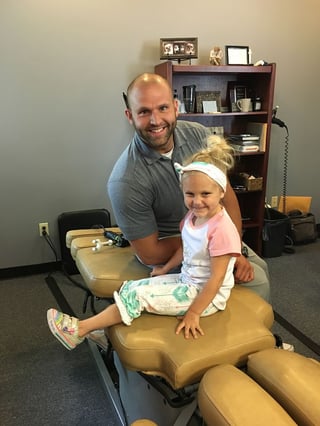 The doctors at True Health are always looking to the future to acquire and deliver the best and latest treatment capabilities. Recently, True Health began offering Spinal Physical Therapy, Neuropathy, and Platelet Rich Plasma Therapy (PRP). The team at True Health is especially excited to offer PRP to provide patients with a a long lasting solution through the body's natural healing process, which does not wear off over time as with a traditional pain injection.
True Health hosts free dinner presentations for members of the community that focus on ways to achieve a healthier lifestyle. The attendees learn what to do to optimize their health in an easy and manageable way. The next dinner presentation is scheduled for January 9th at 6:15 PM at Porto Do Sul in Overland Park. Please contact the True Health office or visit their website if you are interested in attending, or if you are interested in learning more about their services. We look forward to seeing what's next for the innovative doctors at True Health PA and watching their continued success!
Contact Information:
11879 West 112th Street #100 Overland Park, KS 66210
Facebook: https://www.facebook.com/TrueHealthKC/
Twitter: https://twitter.com/TrueHealthPA
YouTube: https://www.youtube.com/channel/UCrlyYVjLQf507--dIBreZng
Ong & Company is a professional accounting, tax, and advisory services firm. Our team of CPAs specialize in helping small businesses and individuals minimize tax expenses and maximize after-tax income. Headquartered in Corporate Woods in Overland Park, Kansas, we serve clients across the United States.