The family owned and operated West Bottoms Kitchen opened its doors in Kansas City a year ago, but that's not when or where the history of the restaurant began.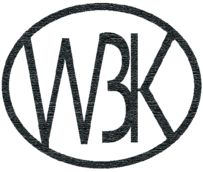 There is a new restaurant in the West Bottoms district of Kansas City that is drawing rave reviews for its unique southern-inspired menu, specialty cocktails, and selection of local brews. Jim Hamilton, along with daughter Hannah Murray and son-in-law Brett, opened the opened West Bottoms Kitchen (WBK) in June 2016 after recognizing the tremendous potential of the location and the positive response they were receiving on the food options offered through their catering business.
Jim and Hannah have always shared a passion for cooking and the food industry. Before making the move to Kansas City, the Hamilton family owned and operated "Zola", a restaurant in Joplin, Missouri. While the family loved working together on a daily basis, Jim's career as a surgeon kept him from devoting 100% of his time to the business. As the Hamilton kids grew up and went off to school, the family business took a back seat.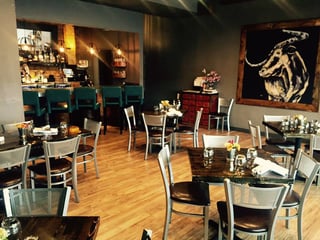 The family found their way back together in 2012, with the kids graduating from school and Jim now retired from the medical field. The crew reunited in Kansas City and embarked on a new journey that would ultimately become West Bottoms Kitchen.
The family's operations in Kansas City began as a high-end catering company that focused on serving events of 30-50 guests. The Hamilton's differentiated their catering business by offering a unique menu, with creative takes on southern-inspired classics. The WBK crew enjoys the challenge of catering menus that most wouldn't attempt. Jim even draws parallels between high-end catering and surgery:
"Both are challenging and necessitate a great deal of creativity and flawless execution to achieve the desired result"- Jim Hamilton, Owner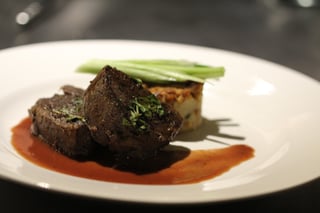 West Bottoms kitchen was initially meant to be just that - a kitchen - meant to facilitate the catering efforts from a convenient and efficient location. While the kitchen services the catering business very effectively, Jim, Hannah, and Brett quickly noticed there was a lot of foot traffic over the lunch hour in the area. There was an opportunity there to share their unique foods with even more people, so they converted the space into a true restaurant and event space and West Bottoms Kitchen was born.
An exciting development for WBK has been the anticipated blossoming of the Stockyards District, with the restaurant nestled in the heart of the area. The entire West Bottoms area of KC, and especially the Stockyards, is undergoing an extensive revitalization and Jim and Hannah, among many others, expect to see a huge difference within 5 years. The family is excited to have gotten in on the ground floor of what should be a bustling district in the near future.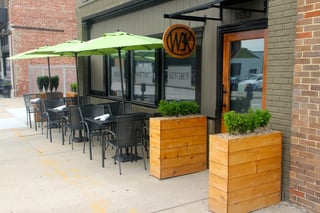 Be sure to stop by West Bottoms Kitchen for lunch or an afternoon drink the next time you are in the area for First Fridays. If you have an upcoming event, contact Jim and Hannah as WBK can accommodate events at the restaurant and also caters off-site. WBK is located on Genessee Street in KCMO and is open from 11:00AM – 2:00PM M-F.
Contact Information:
816-878-9694
westbottomskitchen@gmail.com
Facebook: https://www.facebook.com/westbottomskitchen/
Ong & Company is a professional accounting, tax, and advisory services firm. Our team of CPAs specialize in helping small businesses and individuals minimize tax expenses and maximize after-tax income. Headquartered in Corporate Woods in Overland Park, Kansas, we serve clients across the United States.